Uniquely Rewarding Fishing
Since the 1940s, we've been known as one of British Columbia's premier sport fishing destinations. Our charters range from saltwater fishing in the calm, protected waters of Discovery Passage, to freshwater fly fishing in nearby rivers, to exclusive helicopter trips to pristine, secluded locations. We take a custom approach, crafting a fishing experience to suit every guest, from the most seasoned fishermen and women to absolute beginners, and we're proud to work with the region's most knowledgeable and passionate fishing guides.
Our fishing charters are open to everyone, both resort guests and day visitors, so browse the following options for a fishing experience to remember. While fishing, it's common to see incredible wildlife, such as orca, humpback whales, dolphins, eagles, and sea lions. For a more guided wildlife viewing, check out our private tours.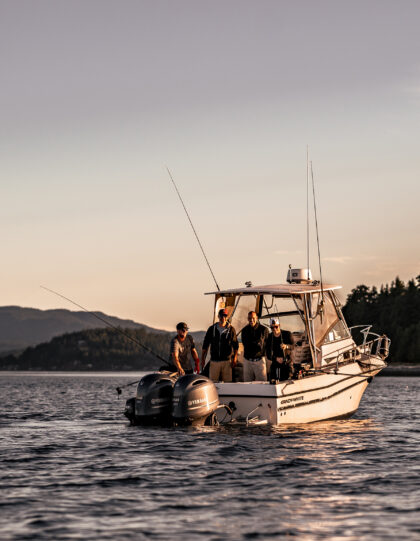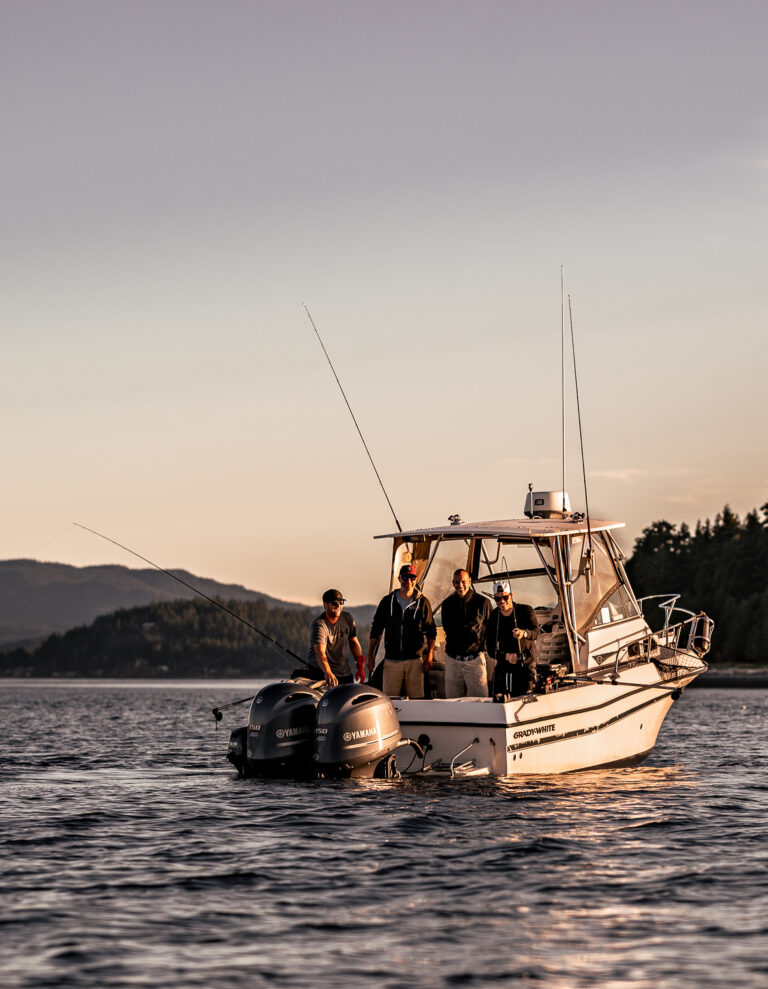 Fishing Seasons
Great Fishing in Every Season
Saltwater anglers will find chinook, coho, and sockeye salmon throughout the year. While salmon fishing is most productive from May to September, chinook—the "King" of salmon—can be found all year. In freshwater, discover steelhead, cutthroat, and rainbow trout year round as well as five species of salmon during the summer and fall months.
Serious about angling?
Discover Dolphins North Lodge, our wilderness sport fishing destination on the northwest coast of British Columbia.