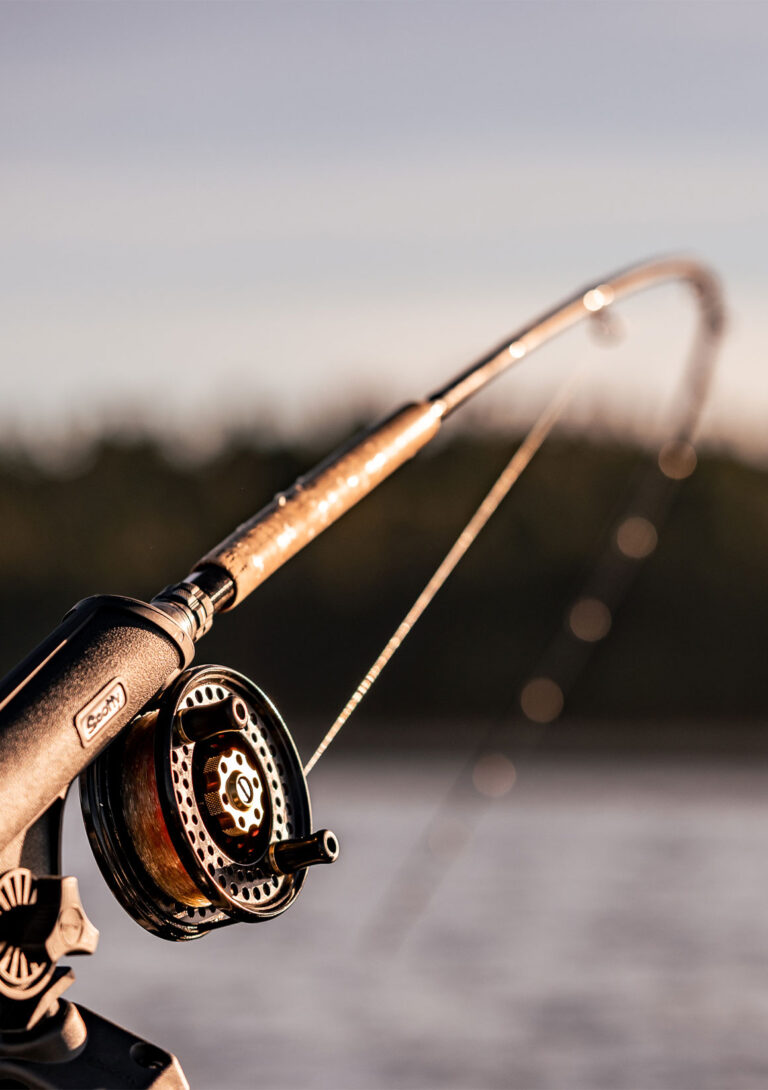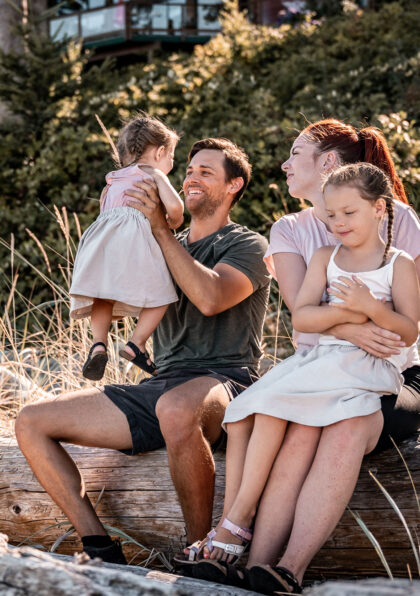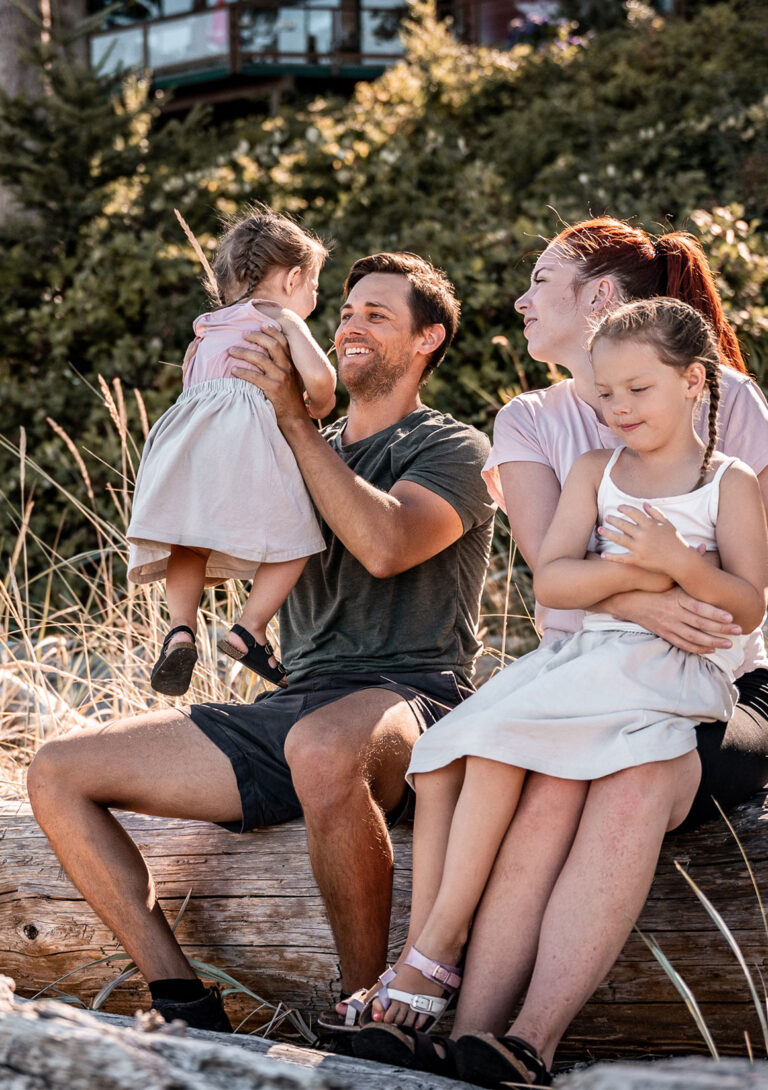 A Fishing Experience Like No Other
Established as a tea house in the 1940s, Dolphins quickly evolved into a popular fishing resort, made possible by its stunning oceanfront location and Campbell River's reputation for excellent fishing. Since then, Dolphins has offered guests custom, full-service fishing experiences to remember.

Over the years, we've expanded into a destination for family vacations, couples retreats, corporate events, and weddings, complementing the great view with charming lodgings and delicious cuisine.
Working with Campbell River's Finest
Dolphins Resort has been a family owned and operated business since its creation. We're proud to play an important role in Campbell River, working with the most experienced local fishing guides and employing talented community members in our operations. Enthusiastic about everything that makes Campbell River so special, from its incredible wilderness to its great shops and restaurants, we look forward to helping you make the most of your visit.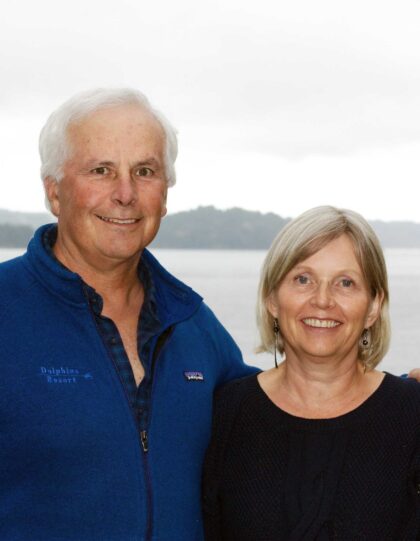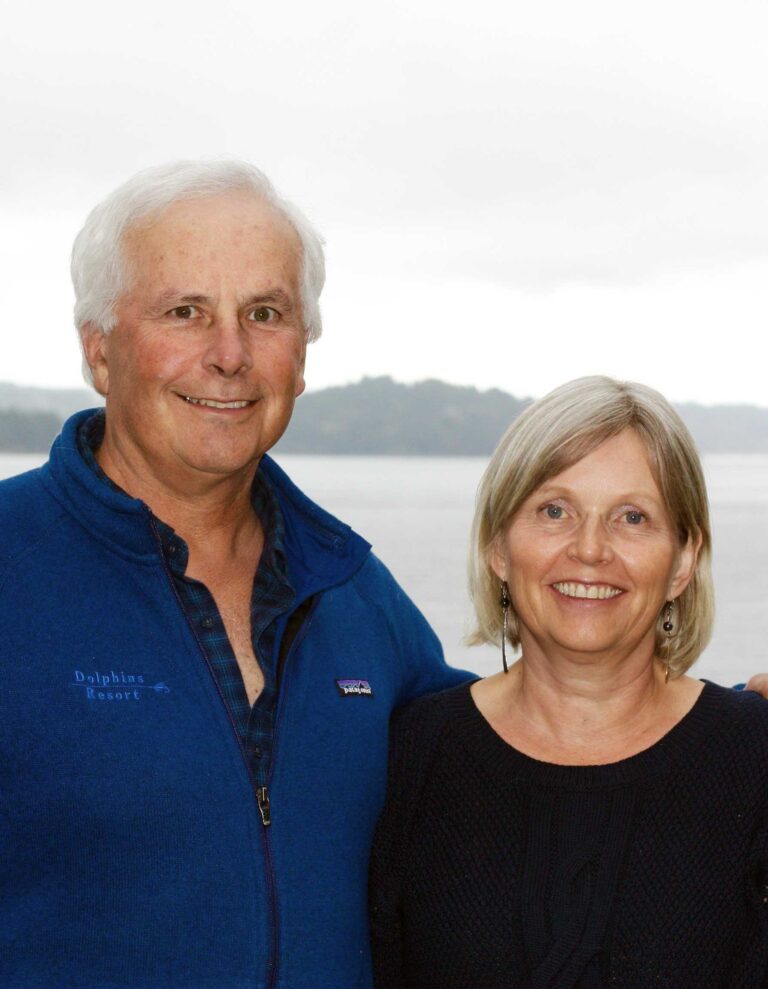 Our Team
Owners Clint and Linda Cameron bring together a passion for excellent fishing and a commitment to great hospitality. Getting his start as a fishing guide in Campbell River in the 1970s when he was still a teenager, Clint developed angling expertise and envisioned the resort as a way to share these memorable fishing experiences with others. In addition to working closely with local fishing guides, the Dolphins Resort team includes Anglers Dining Room's skilled chefs and servers, hospitality staff, and management—all of whom ensure your visit is enjoyable and hassle-free.
"Best place to stay on the entire Vancouver Island. Was able to do some great fishing and the views and food were amazing. But the best part of this resort is the care and love that the owners put into it to make every stay as special as possible."

"Our stay at Dolphins Resort was a bucket list dream come true. Everything about this resort and this adventure was perfect including the fishIng!"

"Had a great relaxing time here. Super clean cozy places. Well stocked with everything you need, lots of Firewood. People were very friendly and helpful. Can't wait to come back."

"Excellent service, food and setting. Such a beautiful location full of local history. Highly recommend visiting Dolphins resort."

"We stayed at the Dolphin Resort for a weekend while on the island for a 50th Anniversary and it was amazing!! The cabin was absolutely gorgeous and the views were stunning!! Can't say enough about our stay."
Previous Slide
Next Slide
Join Our Team
Looking for a rewarding career opportunity? We would love to hear from you.