Embark on a Classic Fishing Journey
The unique opportunity to catch a huge chinook salmon while fishing from a traditional rowboat presents itself July through September in the famous "Tyee Pool." The world famous Tyee Club of British Columbia may have been established in 1924, but the same classic angling methods still apply today. Your guide will skillfully slip the boat into the pool's currents and eddies while you await the strike of the mighty Tyee. If your chinook weighs more than 30 pounds, you'll gain entry into the exclusive Tyee Club.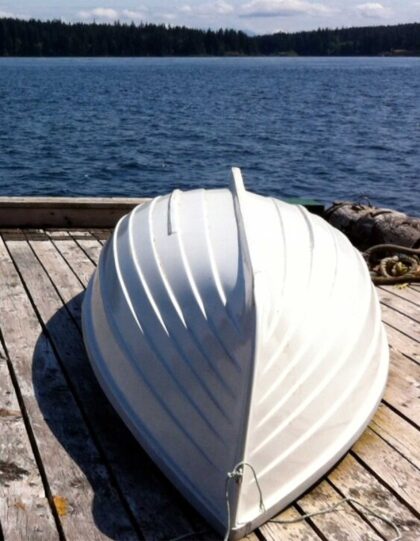 Amenities
Charter Features
Fully equipped 14" Traditional Tyee Rowboat

Top-quality equipment and gear that meets official Tyee Club standards

Experienced and knowledgeable local guide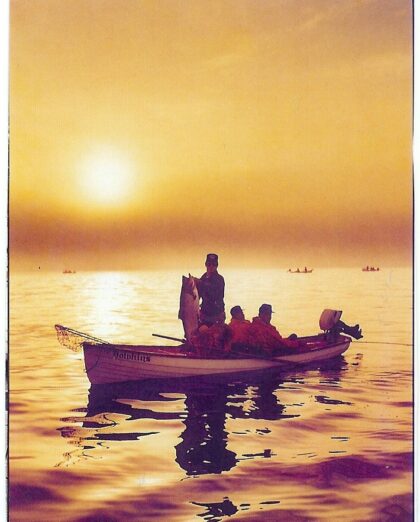 Amenities
Resort Services
Early breakfast service, before regular hours, in Anglers Dining Room

Boxed lunch available for purchase and delivered to you

Use of private dock, minutes from Tyee Pool

Staff available to manage your fish at our onsite cold storage facility

On-site fish packaging available (fees not included)
Tyee Rowboat Fishing: $100 per hour for a 2.5-hour trip in a rowboat that can accommodate 1-2 guests*

*Gratuities, taxes, alcohol, and fishing licence fees are not included.

Notes

To officially register a fish in the Tyee Club, the angler and guide must follow all club rules and regulations, which can be found here.
Before Your Visit
Make sure to purchase a Tidal Waters fishing licence prior to embarking on a charter. Apply for one here. Additionally, those participating in the Tyee Club of British Columbia must complete the Annual Membership Registration and pay membership fees prior to fishing. You can complete your registration here.
Have questions?
Browse answers to frequently asked questions and start planning your trip.